Car Puncture Repairs Dublin 15
Dave McCann – Trusted for 18 Years in Blanchardstown
It's important to have a professional mechanic take a look at your tyre if you get a puncture. A DIY repair may get you around in the short-term, but you can't be sure it will last and there may be further damage to your wheel.
When you come to us for puncture repair, we will also provide a full assessment of your wheel to ensure its safety. We will repair your puncture quickly and with attention to detail, leaving you to go about your day in no time.
Walk In Service
A puncture is not something you plan. It can happen at the most inconvenient of times, even during your busiest day. That's why we offer a walk-in puncture repair service at our Blanchardstown tyre service centre. You don't need an appointment; simply arrive and we'll fit you in.
---
Checking for a Puncture
When you get a puncture, it's usually immediately obvious. Sometimes, a piece of glass or other sharp objects can become embedded in your wheel and cause a slow puncture. You may not notice this for a while, so before you drive, it's a good idea to give a quick visual check to your tyres to make sure none are lacking pressure, or worse – flat.
---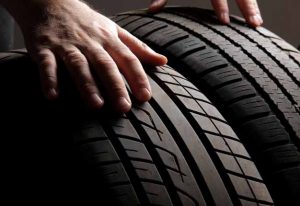 Puncture Safety
If you get a puncture while driving, you may feel an instant loss of control. Don't panic; simply slow down and try to steer your vehicle to the roadside. When you have stopped safely, replace the punctured tyre with your spare and come to us for repair.
Contact Us Now
If you need a puncture repair fast, you can phone us on 01 820 2221. We'll make sure that your tyres are in top condition in no time. You can also ask a question, or get a free quote for any of the services available at our Blanchardstown centre by using the form located on this page.
Car Puncture Repairs
Had the guys at Dave McCann Autocare change my tyres on my BMW. They had worn to a dangerous state and needed to be replaced as soon as possible. That's when Dave and his team go me sorted!
Written by:

Tom in Dublin 15