Tyre Fitting Blanchardstown
High Quality, Low Cost Tyre Fitting Dublin 15
We are known as the tyre specialists in Blanchardstown and the surrounding areas, and have been fitting and repairing tyres since 1998. Our experienced team of mechanics will fit and quality check your tyres in record time.
At Dave McCann Tyres, we only fit premium tyre brands, and in the interest of quality and complete safety for our customers, we only ever fit new tyres.
Here are some of the premium tyre brands we offer at our Blanchardstown Tyre Fitting Centre.
Continental Tyres
Striving to provide safety through technical excellence, without compromising on the comfort your drive, Continental has been one of the world's best known tyre brands since 1871. Continental invented the first tyre with a tread pattern back in 1904.
---
Dunlop Tyres
Dunlop is one of the most famous tyre brands, as over its 126+ years in business, it has expanded to incorporate clothes and industrial products. Dunlop develop tyres that can provide safety in any weather, while ensuring you have a smooth driving experience. Dunlop is part of the Goodyear Group.
---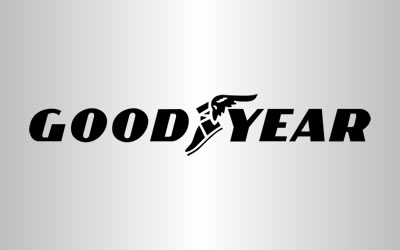 Goodyear Tyres
This tyre brand has become synonymous with innovation and reliability. Goodyear has been in business for over 120 years, and continues to produce tyres of impeccable quality and performance.
---
Pirelli Tyres
When you think of Pirelli, the first thing that probably springs to mind is "Formula 1", as this Italian company are the leading provider of tyres for F1. They are also known for their "Ultra High Performance Technology" and ecological features of their newer tyres.
---
Hankook Tyres
Hankook Tyres are growing rapidly in popularity as a provider of radial tyres for many different types of vehicle. They continue to develop new tyre technologies to improve your driving experience.
---
Bridgestone Tyres
Did you know that 1 in 5 vehicles in the world drives with Bridgestone tyres? That will tell you something about the size and reputation of this established tyre group. As an organisation, Bridgestone continue to strive towards even better quality in all aspects of their products.
---
Fulda Tyres
Fulda Tyres is a German brand that focuses on balancing excellent quality with affordability. Fulda has been in business since 1906, and is now part of the Goodyear Group.
---
Semperit Tyres
This Austrian tyre brand have been producing tyres since the early 1900s. They are known for innovation, releasing new tyre designs every few years.
---
Uniroyal Tyres
Uniroyal is known in the business as "the rain tyre specialist". They developed a tyre specifically built for safety and performance in climates like Ireland and the UK, where it rains for a large portion of the year.
New Tyres Blanchardstown
Had the guys at Dave McCann Autocare change my tyres on my Ford Fiesta. They had worn to a dangerous state and needed to be replaced as soon as possible. That's when Dave and his team go me sorted!